Workshop Leaders
Our workshop leaders are women and men with varied professional backgrounds that include some type of experience as an adult educator. They are graduates of our entire curriculum and are passionate about women having the benefit of the information we provide. They've demonstrated this passion through years of courageous growth, commitment to others and consistent effort in fulfilling PAX's mission.
PAX's workshop leaders are dedicated to promoting peace between women and men, and to supporting fun, nurturing and satisfying relationships in all contexts. They have used, tested and validated what they teach in their own lives, making them able to provide real, often poignant, examples of the benefits of understanding men.
Alison A. Armstrong

Creator of The Queen's Code workshop series and author of Keys to the Kingdom and Making Sense of Men ~ A Woman's Guide to a Lifetime of Love, Care and Attention from All Men. Her third book, The Queen's Code was published in 2013. Leads: The Dance of Partnership, the PAX Mastery & Certification Program, Extreme Queen (formerly Embracing the Queen or "Queen 2"), Core Partnership (the Colorado "Horse Course"), A Hero's Challenge: Being An Extraordinary Man, and occasionally The Queen's Code Workshop (formerly Celebrating Men, Satisfying Women®).
Since 1982, Alison has been leading transformational programs at various organizations including: The Hunger Project, The Education Network and Landmark Education Corporation. She has been training others to facilitate growth, healing and transformation since 1989. PAX's programs are based on her passion for transformation and nearly two decades of studying men and women. Read more about PAX's co-founder.
Rachelle Caco

Leads: The Queen's Code Workshop.
Young at heart and wise in spirit, when you first meet Rachelle you will realize that she is a natural when it comes to creating partnerships that really work. Born and raised in Southern California, she currently resides in San Diego with her husband, Dennis. As graduate of higher education, transformational work and seminars since 1999, she has spent thousands of hours in this field volunteering, inspiring and championing the dreams of others.
Her journey to PAX started in 2005 when her frustration with the men in her workplace, her father, brother and her then boyfriend, Dennis led her to The Queen's Code Workshop (formerly Celebrating Men, Satisfying Women®). Immediately after attending her first course she fell in love with the information, was happy with the ease of applying what she learned and had better results with the men in her life.
As one of the first to complete the arduous PAX Leadership Training program, she has become a significant member to the PAX body as a workshop leader, and San Diego's community leader. Armed with her experience and knowledge of the work, she looks to expand her dream by someday bringing PAX Programs to the Philippines.
With the love and passion of the PAX information, and the difference it has made in her own life, Rachelle brings a sense of grace, enthusiasm, and fun to every workshop she leads. It is easy to see that Rachelle "walks the talk" everyday as evidenced by her amazing partnerships with the men around her, creating an uncommon harmony in her life, her business, and her communities.
Traci Campbell

Leads: The Queen's Code Workshop.
Traci has been involved in transformational work since 1996. When she completed her first PAX workshop in 2003 she knew she had finally found the information and perspective she needed. Inspired by her own results, and committed to other women having the partnerships of their dreams, she has been instrumental in bringing PAX to Arizona and Colorado.
Traci's true passion is empowering women and making a difference in the world, whether that is doing things for friends, family or charitable organizations. She is known and admired for her commitment, sincerity, humor and willingness to share her huge heart fully with others.
Adrienne Dworak

Leads: The Queen's Code Workshop.
Adrienne has been living, learning, teaching and growing the PAX principles since 2009. She brings passion, understanding, and high-energy to leading the workshops and supporting the ongoing growth and participation of graduates. As a founder of the dynamic PAX Dallas community, she uses her experience in developing a transformational community to support PAX communities throughout the US and Canada.
Before becoming a full-time staff member at PAX, Adrienne had her own programming business and was an accomplished business consultant, assisting Fortune 500 companies. She has a computer science and business degree from the University of Texas. She loves adventure and staying active, including running, yoga, skiing, scuba diving, and traveling the world exploring.
Adrienne lives in Dallas with her husband Joe.
Pete Farmer
Leads: A Hero's Challenge: Being An Extraordinary Man™.
Pete Farmer, M.D. has always enjoyed collaborating with men to produce extraordinary results including leading a trauma team and working with SEAL TEAM in Vietnam, being a volunteer policeman and practicing and teaching Emergency Medicine for over 25 years. He has been involved in personal and professional development for over 30 years and credits what he has learned from Alison Armstrong and PAX over the last 6 years as having made more of a difference for him personally than anything he had ever done. He is very excited about the opportunity to share this difference-making information with all men because of the freedom they will experience to be extraordinary in fulfilling whatever is most important to them.
Kathryn Jaliman

Artist and senior team member of the New York Understand Men community. Leads: The Queen's Code Workshop and The Queen's Code for Life.
Kathryn is a professional artist whose passion for PAX and sharing her vision with other women is a calling that takes her out of the studio and off her mountain retreat in upstate New York. Kathryn's love of green, open spaces began in Wisconsin while growing up on her family's golf course.
In 1978, while attending the University of Wisconsin, Kathryn married the love of her life, Michael Jaliman. In 1986 she created her greatest masterpiece, her son, David Gabriel. Since then she has lived on the east and west coasts of the U.S., and in other countries around the world. Her favorite home was a cave in the foothills of the Himalayas in Northern India. The past 30 years have also been a journey on a different plane for Kathryn, who has studied with masters from many of the world's different religious traditions.
Kathryn holds a degree in Education from the University of Wisconsin at Madison and a MA in Fine Arts from Lesley College in Cambridge, MA. She has worked for the late inventor and visionary R. Buckminster Fuller, led graduate courses on relationships for LTL Education Corporation, and taught art appreciation at the Fogg Museum at Harvard College.
In 2001, an email from a friend prompted Kathryn's participation in her first PAX workshop. Merely reading the title of the workshop, then called Celebrating Men, Satisfying Women, was sufficient motivation for Kathryn to immediately enroll. "When I stepped into that hotel room and the world of PAX, I knew that I was home!"
As an artist and as a PAX Workshop Leader, Kathryn invests her creativity, generosity, spirit and fun. Anyone who has attended a workshop led by Kathryn knows how deeply committed she is to this work, and how compassionately and graciously she shares herself with everyone in the room.
Susan Jensen

Leads: The Queen's Code Workshop, The Queen's Code for Relationships.
Susan, although born in Ohio, considers herself a native Californian where she's lived since she was 3 months old. She has lived up and down the coast of California, Honolulu, Boston, and Hong Kong. Susan currently resides in Northern California with her best friend, life partner, and husband Mort and their three children, Ella, Amelie, and Finn. Susan loves being a "stay-at-home" mom and treasures all the silliness children provide.
As the youngest of five children, Susan grew up being the peacemaker. She's always had a passion for helping people more peaceful and loving lives. She received a degree in Psychology from San Francisco State and went on to obtain a Masters in Industrial Organizational Psychology from San Jose State University. She enjoyed working in Human Resources where she found her true passion of healing relationships, or "peacemaking."
When she took The Queen's Code Workshop (formerly Celebrating Men, Satisfying Women®) in 2003, she knew she wanted to work for PAX someday. In 2006 while living in Hong Kong, Susan joined the very first PAX Mastery and Leadership program. With the opportunity to teach people from over 10 different countries, she realized the PAX information transcends cultural boundaries. With this, she was even more excited about the possibilities that this body of work provides. Leading for PAX gives her the opportunity to create peace between men and women, and allow for more love in their lives.
Participants in Susan's workshops are comforted by her humility and love her authenticity, compassion, and vibrancy for life.
Wendy Newman

Author and Love Life Expert, Leads: The Queen's Code Workshop and The Queen's Code for Sex.
Wendy has written two books, and publishes a weekly relationship column. She leads workshops and tele-classes and coaches women one-on-one in areas of understanding men, sex, dating, and partnerships of all kinds.
Wendy is an entrepreneur who has founded, managed and sold two associations, and an accommodations company in the wine country. She has been involved in transformational work since 1991. She participated in The Queen's Code Workshop (formerly Celebrating Men, Satisfying Women) in 2002, and immediately knew PAX was a match for her. She joined the PAX team as a Workshop Manager, and soon realized she was inspired to lead PAX courses.
Wendy is passionate about people feeling uninhibited and free in their lives to find their own path. As a workshop leader, she feels honored to be able to make a difference in these areas.
Graduates of workshops led by Wendy find her to be clear, compassionate, humorous and unafraid to be herself. Her style translates into fun events where people feel safe to learn new things and to express themselves.
She resides in San Francisco, California with her partner.
Amy Ramson

Leads: The Queen's Code Workshop.
Born and raised in New York, Amy has been involved with personal growth and development programs since 1979 and has been a personal relationships coach since 2006. A former CPA and financial analyst, Amy left the financial world to be a stay-at-home mother and raise her children.
Amy began her leadership training with PAX in 2006. She is an integral part of the Tri-State PAX Community. She is known for her passion, fun, articulate and dramatic teaching style - and her enormous heart.
"Celebrating Men, Satisfying Women set me free. I saw immediately where I had been ineffective in my relationships with men, especially my ex-husband, to whom I was married for 20 years. I forgave myself for the mistakes in communication and behavior I made in the past. Since then, I have put this new information into practice for miraculous results with all men, including my two sons."
Amy lives in Long Island, New York with her three children, Joey, AJ and Jaycee.
Cindy Sawatzky

Leads: The Queen's Code Workshops, Community Education events, A Hero's Challenge: Being An Extraordinary Man™.
Cindy started her PAX journey in January of 2009 and became a workshop leader to be able to offer our information in her community. She became the source of the Edmonton PAX team in Alberta and is happy to support other emerging PAX communities in Canada.
She is known for her charming way of articulating the workshop material and her disarmingly honest and humorous representation of both the best and worst moments of being human. Her passion for her life with her husband, Roland, and their young son Noah along with her conscientious practice of being in partnership inspires everyone who knows her.
Professionally, Cindy is a Pilates Mat Work Instructor, a Holistic Health Care Practitioner (Body Talk, Reiki, Yuen Method), and Assistant Horse Trainer for her husband. Cindy and Roland live an hour outside of Edmonton with horses (big and small), donkeys, dogs, and cats.
Michelle Shinagawa

Leads: The Queen's Code Workshop.
Michelle has been involved in transformational work since 1998. She teaches Reiki (Japanese Energy Healing Techniques) and is a graphic designer among many other talents she shares with the world. She took her first PAX workshop in 2001 and it changed her life. Her passion is to share PAX information with as many women as she can so that more women can embrace Freedom, Self-expression, Love, Happiness and Peace within themselves and men in their lives.
Although she was born and raised in Japan, she is a true New Yorker and loves to travel around the world to meet and learn from different people and culture. She enjoys living in a multi-cultural neighborhood in Queens, NYC.
Paulette Slater

Senior team member of the New York Celebrating Men community. Leads: The Queen's Code Workshop and The Queen's Code for Sex
Paulette is a native New Yorker who spends weekdays on Wall Street among the New York financial community. Paulette's weekends are dedicated to inspiring women involved in inner child work. She "found" PAX in 2002 and, in her first workshop, realized that the information provided a new understanding of her male-dominated work environment.
As Paulette attended more workshops she saw an astonishing impact on her life, and became passionate about getting the information out to her friends, family and other women so they could benefit and heal as well. Paulette became a PAX Event Leader July 2005. Participants remark on her unique style, love and fun as they connect with her energy.
Paulette creates balance in her personal life with travel, meditation and long nature walks. The special man in Paulette's life supports her purpose, and provides inspiration for this work about which, she is so passionate.
Kevin Twohy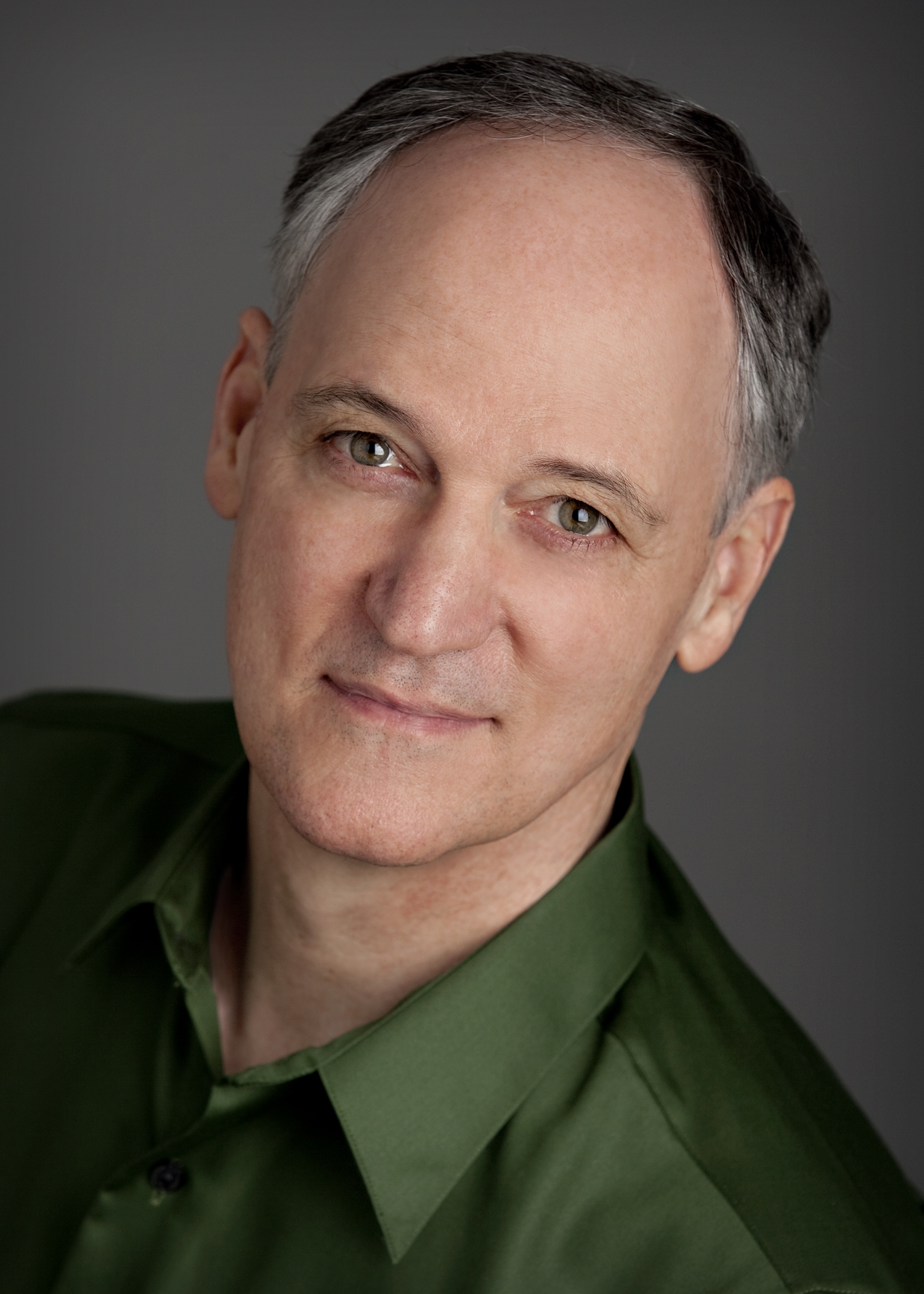 Leads: The Queen's Code Workshop and A Hero's Challenge: Being An Extraordinary Man.
A California native, Kevin has been involved with personal transformation and self-improvement modalities for 40 years. While Kevin's business career is the investment industry, his life's passion is being a catalyst for social change.
Since 1979, Kevin and his wife Louisa, have been happily married with two grown daughters, Michelle and Christine. Prior to involvement with PAX, he and Louisa led workshops in how to be, and stay, happily married.
The amazing PAX relationship tools dramatically transformed Kevin and Louisa's relationship from a really good one to one that is "off the charts". Living in true partnership while still being passionate, authentic and spiritually connected is a dream come true for them.
Kevin has been a participant and leader in men's work for over 20 years, including the ManKind Project where he was recently honored to receive the Ron Hering award for living his life's mission in the world, which is to help men and women have happy relationships.
Barbara George Vandeman, PartnershipWorks, LLC

Leads: Partnership At Work with Alison
Barbara has been an integral creative contributor to the evolution of PAX Programs since its formation, serving on the board of directors and as consultant to Alison. She is also a founder and leader in the creation of PartnershipWorks™, an organization committed to transforming the way business is done through the integration of PAX information and distinctions in partnership.
With 20 years of experience as a senior executive at multinational companies, Barbara has successfully coached senior leaders and business owners for more than a decade. She brings a blend of business savvy and authentic heart that is uncommon and extraordinary in empowering her clients to turn vision into reality. A strategic and practical thinker, she helps her clients define objectives and implement solutions that achieve remarkable results. Read more about PartnershipWorks, LLC.
Christina West

Leads: The Queen's Code Workshop.
Christina began her journey with PAX in 2007, when her husband heard Alison Armstrong on the Dennis Prager Radio Show. She took the The Queen's Code Workshop (formerly Celebrating Men, Satisfying Women®) as a last resort to save a failing marriage.
"PAX saved my marriage and changed every aspect of my life, from the way I relate to my husband and children to the way I see the world. I have access to so much more happiness and joy because of PAX! It is such a privilege and my greatest pleasure to share this priceless information."
She is passionate about creating partnership everywhere and exploring new ways to do so. She is known for bringing grace, joy and poignant, humorous examples into leading her workshops.
Originally from the Boston area, Christina has lived in many parts of the country, including Arizona, California, Oklahoma, Utah and now in Louisville, Kentucky. She has been married to the love of her life, Andrew, for 23 years and she is the mother of 6 children whose ages range from elementary school to college. When she is not leading workshops, she stays busy with yoga, running, volunteering in her community, and caring for their menagerie of pets.