BEGIN TOGETHER
The Knowledge You Both Need to Grow Love,
Build Support and Sustain Passion
If you...
Want to share more passion, fun, and joy with your partner
Need to feel heard, understood, and more fulfilled
Crave more support and appreciation
Wish you were admired and adored
Want to sustain or renew your intimacy
Sometimes feel hopeless about your future
Know you have wounds to heal and disrespect to repair
Long to build your life in partnership
...Then join us for Alison's First-Ever Online Couples Package:
Begin Together
with
Understanding Men
(online version for her)
&
Understanding Women
(online version for her and him)
"Before we took Understanding Women, my Rick was adamant about never getting married again...FOUR MONTHS AFTER TAKING THE COURSE TOGETHER, we are talking about marriage, and even eloping soon!! Thank you Alison!!" — Barbara & Rick
What Does Understanding Men & Understanding Women Provide?
Finally make sense of your different ways of thinking and problem-solving
Know how to navigate opposing communication styles
Have your partner really understand why you do in fact need those things you've been asking for, and miraculously see how happy they'll want to provide them for you
Discover simple techniques for quickly healing hurt feelings and disrespect, and restore love and intimacy
Have a shared vocabulary to get support and appreciation with less struggle and no manipulation
The ability to fall in love with each other over and over again...
Give your partner the greatest gift~
LOVE, PASSION, and UNDERSTANDING
Understanding Men Online
(For her to understand him)
&
Understanding Women Online
(A copy for each of you ~ Because women are a mystery to themselves too!)
$2,091 Value
Only $995
Begin Together - Her Treat! Begin Together - His Treat!
The LUXURY of our Online Course:
Learn anytime and anywhere it works for you on your computer, smart phone, or iPad
Watch videos of Alison leading the workshop and watch videos of Alison up-close giving her most up-to-date information ~ bonus content added regularly
PLUS use the fun and challenging post-video prompts to more deeply absorb and apply the information
Get more clarity by being able to pause, rewind, and take notes
Watch it over and over as many times as you like for 90 days!
| | |
| --- | --- |
| | Alison Armstrong has spent more than 26 years finding out how men and women really think, really feel, really love, and really commit and how to make sense of everything they do. She's developed PROVEN skills that enhance, transform and create powerful partnerships all over the globe. |
Pay In Full ~ Only $995
Understanding Men Online

FOR HER TO UNDERSTAND HIM

Understanding Women Online

A COPY FOR EACH OF YOU ~
(Because women are a mystery to themselves too!)
Begin Together - Her Treat! Begin Together - His Treat!
Payment Plan Option ~ $1,045
1st payment of $367
2 additional monthly payments of $339
Begin Together - Her Treat! Begin Together - His Treat!
We are happy to answer questions and help you make the wisest decision for you.
We can give you tips on inviting your partner to learn with you and bringing your relationship to a new level.
Call our Personal Consultants directly at 800-418-9924 x 851 or
There's a reason people rave about our programs. No risk to finding out why!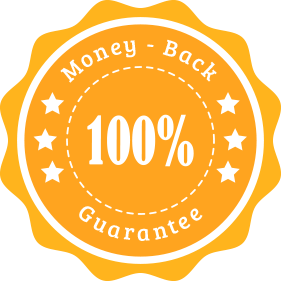 | | |
| --- | --- |
| Understanding Women helped me to learn how to support the women in my life by: 1. Understanding that I do NOT have to "fix everything". 2. Understanding feelings and how to get ahead of and disarm the "Rage Monster". 3. Learning how to listen to her. It has led to a complete shift in my life. — Tim W | |
| | Guys: Understanding Women is great. It explains so much of why women do what they do. It makes a huge difference. My life is surrounded by women, and I am so grateful to finally understand them now! — Clayton |
Begin Together Partnership Package Online is Only $995